Flawless Teams with Core Medical Group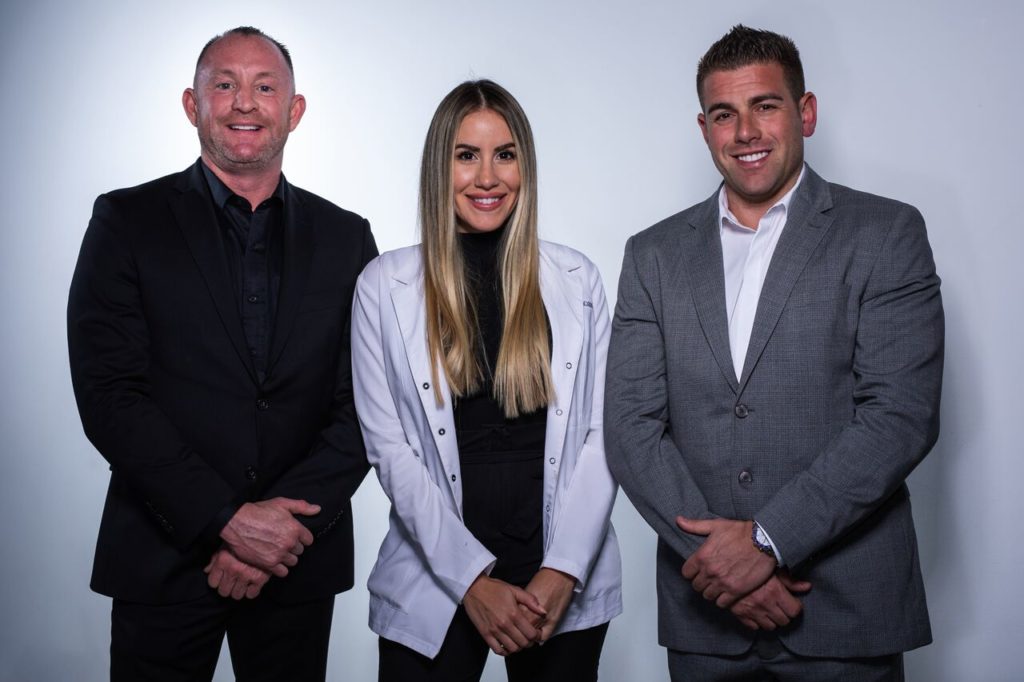 We recently joined forces with CORE Medical Group—our goal is to form Miami's premier medspa and anti-aging destination . We haven't even formally announced the partnership yet so you guys are the first to know!
With seven locations across the East Coast, including three in South Florida (Delray Beach, Boca Raton and now, Miami) CORE is the leader in bioidentical hormone replacement therapy, peptide therapy, men's health and total body rejuvenation.
Aesthetics has long been the go-to anti-aging solution here in Miami.
Flawless wanted to offer our patients the ability to feel as good as they look. We know that achieving optimal health on the inside reflects on the outside of our skin and well-being too.
We now have access to totally unique treatments like our proprietary peptide therapies and men's sexual health medications that you really can't get anywhere else. These are amazing therapies that help you burn fat, sleep better, recover faster and improve overall performance.
On the aesthetics side, we now offer a full range of Venus Versa treatments. This machine is incredible because it does everything and is totally non-invasive—body tightening, laser hair removal, anti-aging skin rejuvenation, IPL Photo Facials, acne treatment, cellulite reduction and more. If you want a more natural approach that is truly effective, this technology is for you. Our highly specialized aesthetics experts are masters at customizing these treatments and getting the best results for each patient.
And finally, our most exciting new service is the ability to treat wellness patients via Telehealth. Although everyone is welcome to come visit us for a totally personal experience, you can also complete your doctor consultation and get prescription treatments in the comfort of your own home or while traveling. Our medical experts handle everything by phone or video chat and will ship medications directly to you. It truly is the future of medicine and we are so excited to be leading the industry in such an innovate way.
New health and wellness services will include: Advanced Blood Testing, Testosterone Therapy, Bioidentical Hormone Therapy, Nutrient IV Therapy, Medical Weight Loss, Sexual Dysfunction Treatments and Peptide Therapy.
Aesthetic and body services will include: Botox, Dermal Fillers, Lip Enhancement, MiraDry, Hydrafacial, Platelet Rich Plasma, Body Sculpting, Laser Hair Removal, Venus Versa Treatments, LED Light Therapy, Microdermabrasion, Dermaplaning, Micro-needling, Chemical Peels, RF Therapy, Facials, and Microblading,
To learn more about our custom approach to anti-aging, visit Flawless Aesthetics at 2915 Biscayne Blvd. Suite 302, Miami FL, 33137 or call (786) 452-1968
---
Miami Modern Luxury Magazine Features Flawless Med Spa
---
Flawless opens in Edgewater, Miami
MIAMI (PRWEB) AUGUST 04, 2018
Centrally located in the up and coming, Edgewater area at 29th Street and Biscayne Blvd. in the Kobi Karp Building. Flawless Aesthetics offers cutting edge spa services and cosmetic Injections is boutique medspa where clients will be pleased to find a relaxing and professional experience. Their goal is to show you that radiant, glowing skin is no longer a luxury, but a new everyday reality. They use a combination of technologies and treatments to keep your skin's youthful glow. Whether it's laser treatment, body sculpting, Botox, or even just a simple spa treatment, Flawless Aesthetics has everything you need to make you look as young as ever. It is truly a five-star, one-stop shop for all beauty needs.
A results oriented extensive spa menu includes not only their award winning facials using premiere products, but also eyebrow microblading, eyelash extensions, botox , dermal fillers and more to fulfill any and all beauty needs in one location.  The highly trained staff takes great care when developing services and deciding on products utilized, playing close attention to time honored treatments in addition to innovative technology.  Women and men of all ages will embrace a variety of time-reversing offerings with zero downtime blending injections and esthetician services.  These treatments produce the immediate results that we all desire to impart a luminous, vibrant, and lasting glow. 
In addition to a full-service med spa, Flawless also offers its clients hormone replacement therapy. Leyaneth carefully curates and hand selects all products, including highly specialized skincare from Casmara, Hydrafacial MD, and Skinceuticals for your at home regimen.
Flawless Aesthetics looks forward to encouraging customers to feel like their best selves after a nurturing and reviving visit to their newest location. Welcome to Flawless.
https://www.prweb.com/releases/now_open_flawless_aesthetics_new_location_in_edgewater_district_of_miami/prweb15653561.htm#.XU1yVnTmrJY.email